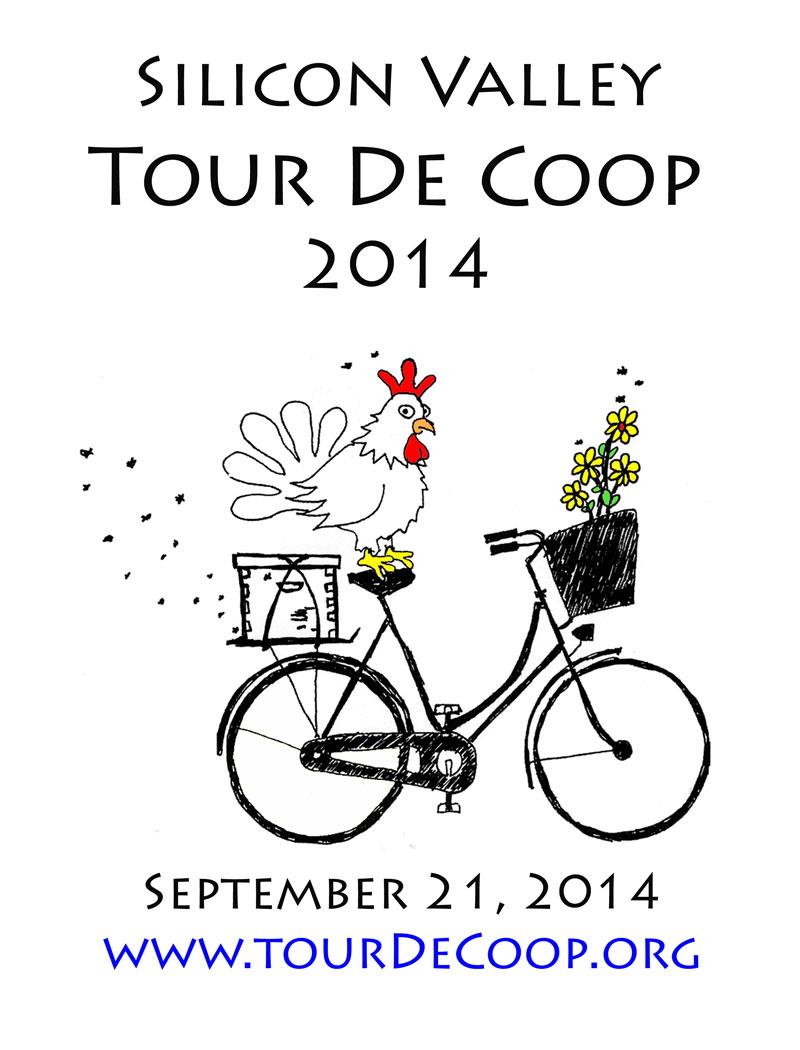 The tour is coming to Full Circle Farm!
The third annual Silicon Valley Tour de Coop, a free, self-guided bicycle tour of chicken coops, gardens, bee hives, hoop houses, and the coolest Silicon Valley urban homesteads, is now scheduled for Sunday, September 21, 2014 from 9AM to 4 PM. Register here.
Over 1000 people registered for the 2012 SV Tour De Coop to look at 11 amazing coops, gardens and inspiring Silicon Valley urban homesteaders. We hope the 2014 event will be even bigger and better, showcasing more coops and new innovative ways to inspire the Yard to Table approach of creating healthy, fresh, and sustainable food and putting natural cycles of local food production back into our yards, homes, lives and communities.