Home
Welcome to Full Circle Farm!

 
Full Circle Farm is the Urban Education Farm project of Sustainable Community Gardens (SCG), a community-based 501(c)(3) nonprofit corporation dedicated to the renewal of local, sustainable food systems.  Thanks to our benefactor the Santa Clara Unified School District, we are able to cultivate the land and teach young and old the value of locally grown food.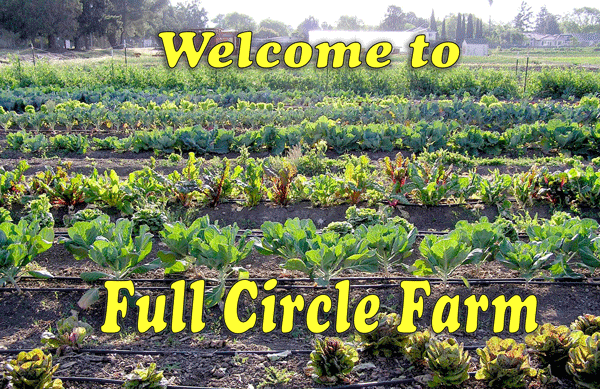 There is a need for fundamental change in the way that we grow, get, and eat our food. Full Circle Farm represents a shift toward food systems that are local, fresh, and sustainable. Diversified, intensively managed crops and orchards grow on our eleven acre site at Peterson Middle School in Sunnyvale, California. Through our stewardship of this land, we honor our rich agricultural past while demonstrating how powerfully abundant our agricultural future can and should be.
Please drop by during our normal operating hours, or better yet, SIGN UP for one of our TOURS
Note that for the Winter months we will be closing our Farm Stand.
We will have a grand re-opening in March!
We hope to see you here!
---
---
Our Latest Facebook Posts: