Freshness Farms CSA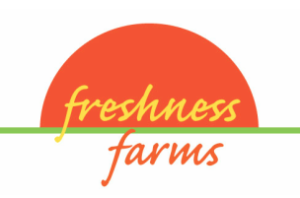 Our CSA partnership with Freshness Farms in San Jose provides the local community with an amazing variety of local, fresh produce for sale! The CSA combines produce from Full Circle Farm and Freshness Farms to ensure our customers get the best variety and quality possible.
You receive approximately 3-4 items or more, depending on the week, from Full Circle Farm in the weekly CSA share and the rest is made up of produce items from Freshness Farm.
CSA pickups are at our farm on Thursdays from 3 to 6 p.m. Alternative pickup locations are available, as well as a home delivery option, through Freshness Farms.
Please sign up HERE or contact csa@freshnessfarms.com for questions regarding purchasing produce.
We are excited to work with a local partner (and kindred spirit) in delivering fresh food that is grown using sustainable practices. The Freshness Farm partnership helps Full Circle Farm focus on maximizing our current resources and expanding our education programs, such as farm tours, farm school, summer camps and all our volunteer programs.
Partnering with another local farm that also follows sustainable agricultural practices means your CSA box has a wider variety of fruits & vegetables available to you.
Community Supported Agriculture (CSA) is a locally-based food distribution system that creates a direct link between farmers and consumers. Purchase a "share" of the farm's harvest and receive in exchange a weekly basket of fresh picked produce as it becomes available throughout the growing season.
Thank you for supporting your local farms!