Our People
People are what makes Full Circle Farm grow!  
Consider joining our team.
Executive Board
---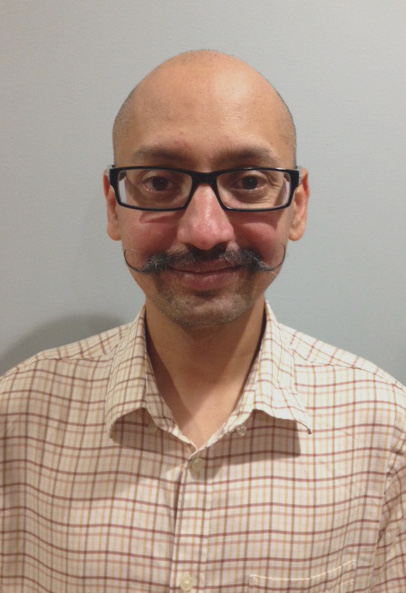 Sanjeev Patel | Board Member
As part of a family of SCG volunteers, Sanjeev has seen Full Circle Farm transform his children and experienced the impact of educational farms on the community. He is honored to serve on the Board of Directors for Sustainable Community Gardens and is committed to broadening the impact of SCG on the community. Sanjeev is a software industry veteran and has spent most of his career in startups and small companies. His experience with young organizations has provided practical experience in converting noble dreams into functioning programs and organizations. He enjoys analytical thinking and solving tough problems. Sanjeev has a B.S. in Computer Science and Mathematics. He lives in Santa Clara with his wife, Melissa and 2 daughters, Mansi and Keya.
---
Melissa Patel | Board Member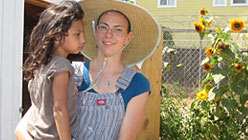 Melissa grew up in Chicago and was exposed to gardening from a very early age. Shortly after getting married, Melissa and her husband moved to Mountain View. There, they had two daughters, Mansi and Keya. Mansi was born in 2003. Keya was born in 2005 at home with a midwife. In 2006, the family moved to Santa Clara where Melissa became more interested in sustainable living. She has been making conscious efforts to reduce her family's waste and consumption of disposable goods. In that effort, she has implemented a system to reuse her laundry waste water to irrigate all her ornamental plants. Melissa saw an opportunity she couldn't pass up in Full Circle Farm. She has been there since the farm was just a field of grass and has help develop the Education Garden. She brought the chickens to the farm in 2009. Being at the farm for so long she has contributed in all areas. Along with the farm, Melissa is active at her daughters' school, believing the more active you are in your child's school the better the education they will get. She is also a Girl Scout leader. What keeps her at the farm is the look on children's faces when they learn that vegetables come from plants.
---
Victoria Armigo | Board Treasurer
Victoria is a community activist with her hands in an array of local sustainable food projects. She has served on the Board of Sustainable Community Gardens since August of 2009. Victoria believes strongly in building local resilience and planning towards a lower energy future. As a small business owner, she has been offering bookkeeping and tax preparation services to other organizations for over 30 years and has successfully worked closely with the principals of many different types of small businesses and non-profits. She is a Sunnyvale resident, devoted partner to a Silicon Valley engineer, and mother of two grown children. She thinks of herself as an urban farmer, has her own fruit trees and four happy chickens.
---
Information Coming Soon!
---
Eric Fulda | Board Member
Information Coming Soon!
---
Bill O'Dea | Board Member
Information Coming Soon!
---
Lucia Campbell | Board Member
Information Coming Soon!
---
Bob Campbell | Board Member
Information Coming Soon!
---
Sagar Batchu | Board Member
Information Coming Soon!
Advisory Board
An Advisory Board provides recommendations and assistance to the Board of Directors.
---
Fiona Walsh-Ellis | Volunteer Advisor
Information coming soon!
---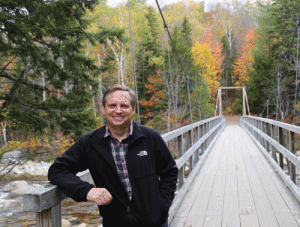 Larry Klein | Advisor
Larry has been active in the Sunnyvale community for many years now.  He was a founding member of Charles Street Garden and helped during the initial construction of Sunnyvale's first Community Garden.  He has been a longtime member of the Sunnyvale Planning Commission and a member of multiple advisory committees to the City.  He was also a Sunnyvale Planning Commissioner when new Sunnyvale zoning for an urban farm was approved for Full Circle Farm's creation.  Larry has worked in multiple start-ups in the Bay Area. He has lived in Sunnyvale with his wife, Sheri, for the last 15 years.
---
Staff
Dan Hafeman | Garden Manager          
Dan has been a Sunnyvale resident since 1972. He has been married to his wife, Donna, for 32 years and they have two grown children, Danella and David. Dan has been an electrical engineering professional for the past 34 years. Dan's weekend passion has been vegetable gardening since moving to California. Today, he manages a quarter acre sustainable organic backyard garden, which satisfies the vegetable needs of his family. Dan is a certified master composter, and he teaches composting classes in Sunnyvale and Palo Alto.
---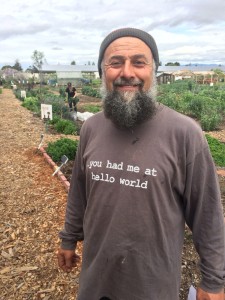 Mohammed Ali | Peterson Middle School Instructor
Information Coming Soon!
---
Mary Morgan | Accounts
Information Coming Soon!
---
Acknowledgements to our regular & tireless 2016 volunteer team!
Steve Sukke, Markus Baur, Mary Mathew, Claire Kennan, April Colosky, Heidi Rotteneder, Helen Kwan, Mike, Janice Waltz, Andrea Neitzer, Agi Kehoe, Grace Zw, Yvonne, Yoko, Sahar, Jake Massey, Patricia Zepeda, Julianne, Luz del Carmen Garcia, Marg, 
And many thanks for the leadership, advice, and assistance of all of the members of the local, sustainability and educational communities who have stepped forward to support Sustainable Community Gardens!